App localization is more vital than ever in today's globalized environment. You may reach a larger audience, increase downloads, and enhance income by localizing your software for multiple areas.
1. Reach A Wider Audience
There are approximately 8 billion people on the planet, yet only a tiny percentage of them speak English as their first language. You may reach a much larger audience and grow your user base by localizing your software for several languages.
For example, if you just provide your app in English, you would lose out on the whole Chinese market, which has a population of over 1.4 billion people. That is a large number of prospective users!
2. Increase Downloads
According to studies, consumers are more inclined to download and utilize programs that have been translated in their native language. This is because they feel more at ease and engaged with applications that are simple to comprehend and use.
According to App Annie, localized applications are downloaded 2.6 times more than non-translated apps.
3. Boost Revenue
You may increase your revenue by localizing your app and reaching a larger audience. This is due to the fact that consumers are more inclined to spend money on applications that have been translated in their native language.
According to a Localytics research, localized applications produce 19% more revenue than non-localized apps.
4. Improve User Engagement
Localized applications/apps are more appealing to consumers since they are easier to comprehend and utilize. Longer user sessions, better reviews, and more return users may all result from this.
According to a survey conducted by Mobile App Radar, localized applications have a 15% higher retention rate than non-localized apps.
5. Increase Brand Awareness
Localization of your app is an excellent approach to raise brand exposure in new areas. Users are more likely to remember and suggest your app if they see it in their local language.
According to a Nielsen survey, 66% of customers are more inclined to buy from firms that give information in their local language.
6. Stay Competitive
In today's worldwide industry, localizing your software is more crucial than ever if you want to remain competitive. Many of your rivals are undoubtedly already localizing their applications, putting you at a competitive disadvantage.
According to an IDC report, 72% of organizations feel that localization is critical for global success.
7. Improve Customer Satisfaction
Customer satisfaction may be increased by localizing your app. Users are more likely to be satisfied with your app if they can use it in their local language.
According to a Localize survey, 80% of users are more inclined to utilize an app that is localized in their native language.
Also Read: 11 Reasons Why Translation Is Important for Business?
How To Localize Your App
There are a few things you need to do to localize your app:
Choose The Right Languages – Choose the languages for which you wish to localize the app. This will be determined by your target market and budget.
Translate Your App – Once you've decided on the languages, you'll need to translate the content in your app into those languages. A professional translation firm or a machine translation service can handle this.
Localize Your App's Assets – Along with the text, you must also localize your app's assets, which include photos, icons, and videos. This includes ensuring that the assets are culturally suitable and represent the local culture.
Test Your Localized App – Once your app has been translated and localized, you must test it to ensure that it functions correctly and provides a decent user experience.
Additional tips for app localization
Involve Native Speakers – It is critical to include native speakers of the target languages while translating and localizing your app. This will aid in ensuring that the translation is correct and the app is culturally suitable.
Use A Translation Memory Tool – When translating your app, a translation memory tool may help you save time and money. This program can preserve and reuse translated text, saving you from having to translate the same item many times.
Test Your Localized App With Real Users – Once you have translated and localized your app, it is important to test it with real users to make sure that it is:
Easy To Understand And Use – the app should be simple to browse and use, even for users who do not speak the language.
Culturally Appropriate – The app's target market should be culturally appropriate. This includes utilizing the right currency, date and time format, and addressing users properly.
Free Of Errors – The app should be error-free, with no typos or grammatical errors.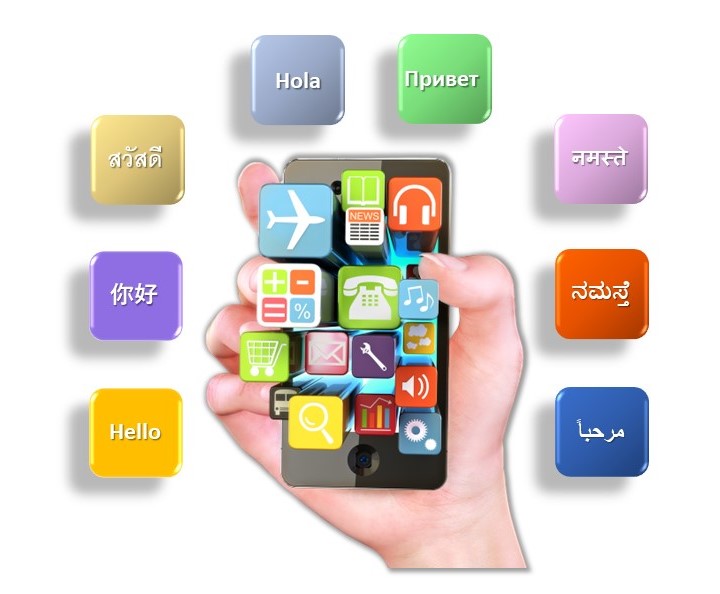 You can test your localized app with real users by:
Beta Testing Your App – Beta testing is a terrific approach to gather real-world feedback on your translated software. You may utilize a beta testing platform or hire beta testers from your target market. 
Conducting User Surveys – User surveys are an excellent method to get feedback on particular areas of your translated app, such as translation quality, cultural appropriateness, and overall user experience.
Using A Localization Testing Service – You may use a localization testing service to test your translated app with a team of native speakers. If you need to test your app in several languages, this is a wonderful choice.
Once you have tested your localized app with real users, you can make any necessary changes before releasing it to the public.
Conclusion
Localizing your app allows you to reach a larger audience, increase downloads, increase revenue, and enhance user engagement. If you want to succeed in the worldwide market, you must localize your app.